Contador Confirms Racing For 2 More Years
The popular Spanish cyclist and Tour De France star Alberto Contador has said that he is willing to continue to race for two more years.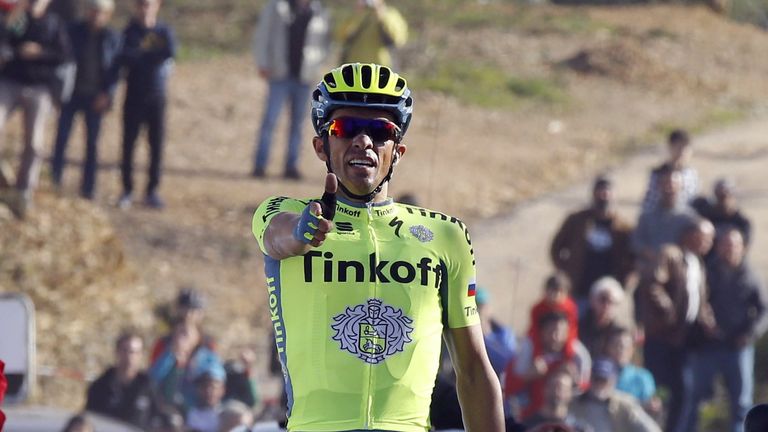 He says that he has had several offerings coming in from different quarters. He has not taken a decision as to which team he would like to join, but has certainly said that he wants to definitely race for two more years. He is looking to hang his boots at the end of the 2018 season.
Earlier there were reports that Lampre-Merida team manager Giuseppe Saronni had talked to Contador to lure him to their team. The manager said then that it was not easy to get this Spanish start into their team, but there is no harm in trying. Everyone will be interested in having Contador in their team. He is a true racer and one of the best in the business.
Alberto is on cloud nine after his stupendous showing at the Pais Vasco and this has driven him to carry on with racing in 2017.

He is very happy with his condition at the moment and says that his power data is encouraging every year. He said that he talked about his racing liking with his family and staff and they have also given their consent for him to race this season.
Contador says that his dream of having his own team is still on. But, as tight as things are, he is not averse to the fact of signing for a team that comes up with an attractive offer. He says that he is interested in joining teams that give Tour De France top priority. He wants to join a team that is powerful enough to compete in the Tour de France and also has visions of winning the title. He said that he will quit when he feels that the time is right to quit.